Message from the President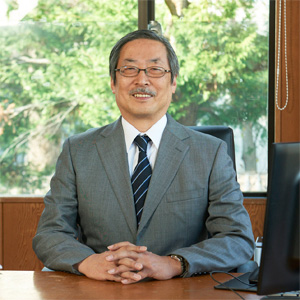 Dear patients, family and neighbors,
Welcome to Nissan Tamagawa Hospital.
As our mission, we are committed to "provide the best medical service to overcome diseases". From emergency service and acute phase of the disease to sub-acute (recovery) phase, we are here 24hr/7days for you, your family, friends and neighbors.
Nissan Tamagawa Hospital is a 389 bed general hospital. Through our dedication to medical quality control, ethical corporate integrity and service management, we are committed to being the preeminent provider of acute inpatient and outpatient health care services for the residents around Setagaya-ku.
At emergency service, we are taking over 4,500 patients per year by ambulance. Emergency medical service provides skilled care 24hr/7days for conditions of ranging sprains to heart attack as secondary emergency medical facility.
At sub-acute (recovery) phase, we have recovery phase rehabilitation ward、community-based integrated care ward to help discharge to home with less burden by adding rehabilitation. Our Department of Rehabilitation is a pioneer of team-based rehabilitation around Setagaya-ku.
We also have multi medical research centers, such as Pneumothorax Center, Hip Joint Center, Hernia Center, Stroke Rehabilitation Center, and Dialysis Center. The Centers have been providing best and expertized medical service based on research.
For example, at Pneumothorax Center, approximately 8,000 operations, and at Hip Joint Center, approximately 10,000 total joint replacements have been performed. Those Centers have become one of the leading centers in the world.
We also provide our service for delivery. Obstetrics department offers team care for vaginal birth. Nurses belongs to obstetric ward all have midwife license. Individual room is available for expectant mother with special meals and care.
We shape our vision to accomplish our mission and the dedication of our physicians, nurses and staff working together as a professional team. Our number one priority is to provide the safest and highest quality of care for you and your family.
Sincerely,
President Yoshiaki Wada MD, PhD